Descrição do Produto
O nosso foco na qualidade dos produtos, personalização, processos e níveis de serviço, trabalhando com várias empresas bem conhecidas pertencentes a indústrias como engenharia, automotivo e outros. Vendo nosso grande repertório de clientes, pode-se garantir os parâmetros qualitativos e a transparência nas ofertas.
Especificação
Working model
5-13 working hours per day, 2-7 rainy days back-up.

Solar panel
1. Monocrystalline Solar panel from 30W to 310W, efficiency of more than 18.5%
2. Polycrystalline solar panel from 30W to 270W, efficiency of more than 17.8%
3. A GRADE high efficient solar panel
4.Hydrophobic layer with higher light absorption and minimal surface dust
5. 5 years warranty for solar panels; 20 years power generation capacity
Gel Battery

Lithium Battery

1. Lifespan:5-8 years,
2. Long service life (3200 cycles @ 30% DOD)
3. Better Weather-ability (-20 ºC ~ 50 ºC)
4. Fully sealed construction ,maintenance free long life of up to 5 years
Intelligent Solar Controller,
Lifespan:5-10 years

Light source
1. Ligh Power LED
2. Lifespan: >80000Hrs,
3. White Color,140LM/W,30Lux,6500K, IP65,120 Degree Angle,

Pole

1. Hot-Dip Galvanized, powder coating
2. Lifespan: More than 20 years
3. Equipped With Arm, Bracket, Flange, Fittings, Cable,
4. Resistant to Wind: ≥150KM/H

Warranty

3 years
Fotos de luz solar de rua solar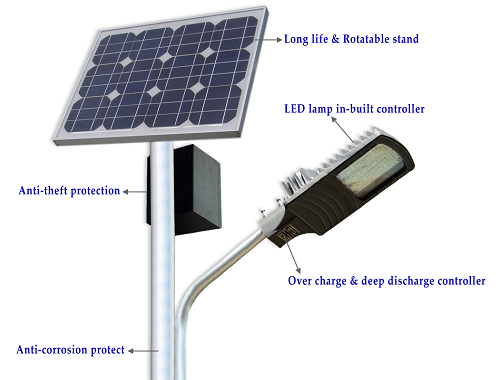 Sobre nós
KOI pode oferecer o mais novo design de vários estilos de luzes, com m Experiências de mais de 10 anos na fabricação de luzes de rua solares, com uma equipe de engenheiros profissionais e trabalhadores trabalhando. Nós possuímos uma boa reputação em todo o mundo. Você pode escolher o estilo e o material sozinho. Se você tem algum interesse em nossos produtos, sinta-se à vontade para nos informar.
Processo de trabalho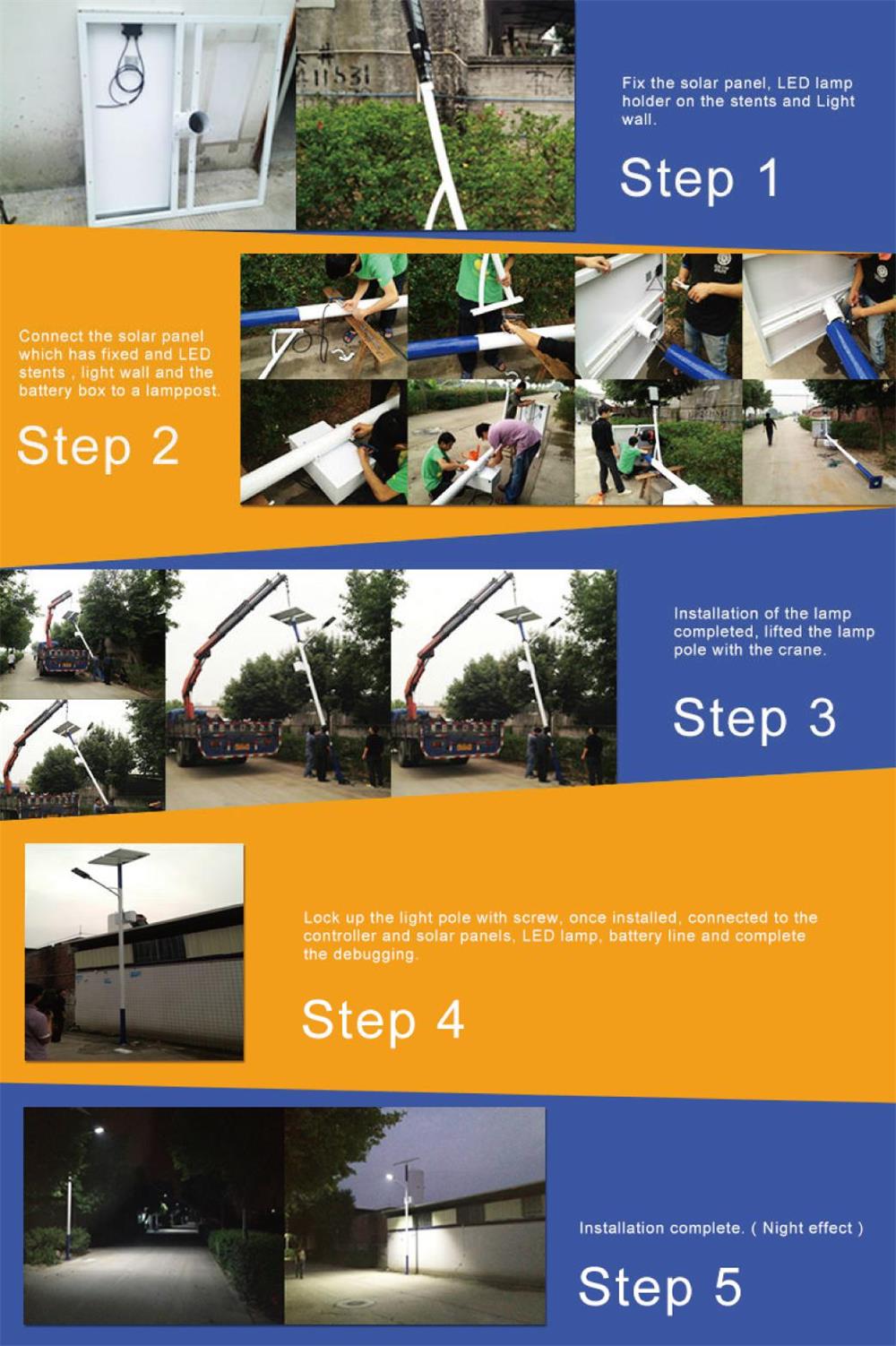 Nosso serviço
1. Pedido de pequena quantidade aceita, fornecimento mensal 1 0,000pcs Unid.

2. O seu inquérito relacionado aos nossos produtos será respondido em 12 horas .

3. Equipes bem treinadas e experientes respondem todas as suas dúvidas em inglês ou em outras línguas.

4. Serviço de OEM fornecido.

5. Os descontos são oferecidos com base na quantidade de pedidos.
Criando a luz da cidade com inteligência!
Grupo de Produto : Solar Street Light